An outstanding example of a true smart home for tech-savvy clients who wanted the absolute best technology to complement their busy lifestyle whilst affording them all the fun a modern Smart Home provides.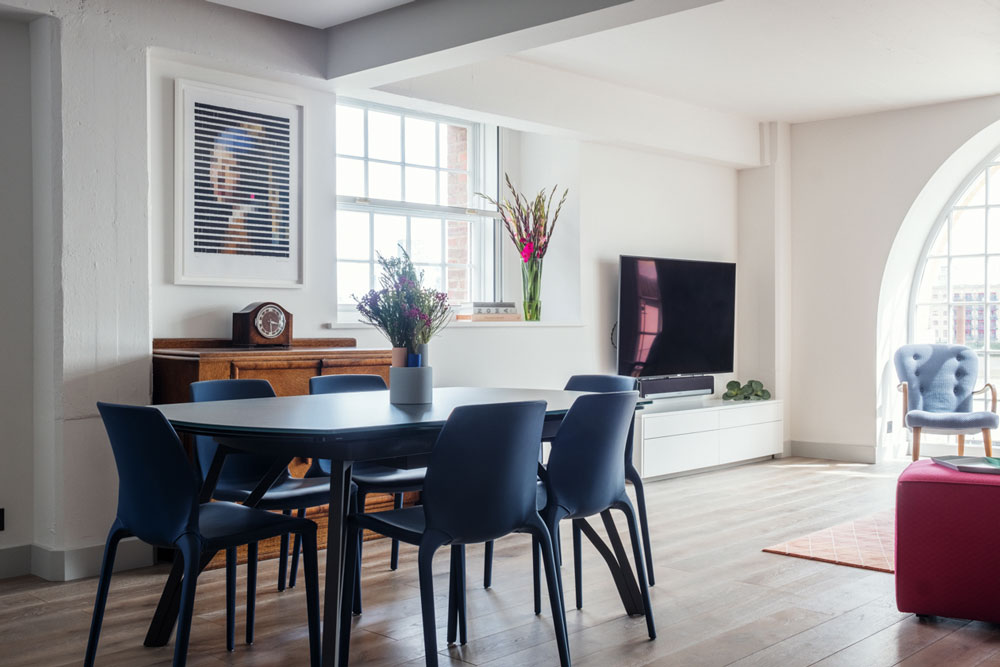 LIVING ROOM.
A single Smart remote control over the TV, Apple TV and Satellite TV whilst blasting out the clients favourite Spotify playlists throughout the home meant this Sonos based multi-room audio approach gave the client everything they wanted in a high-end Smart Home solution.
KITCHEN.
This open plan kitchen dining space benefits from a Lutron lighting system for various mood settings as well as an in-wall Savant touch screen for ease of access to all the Smart systems within the home.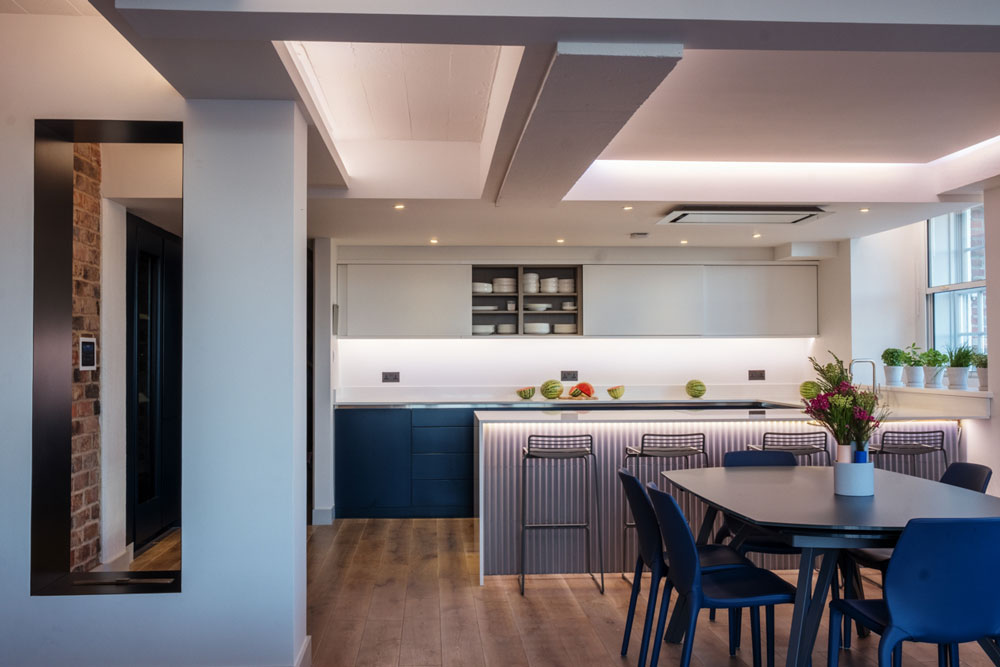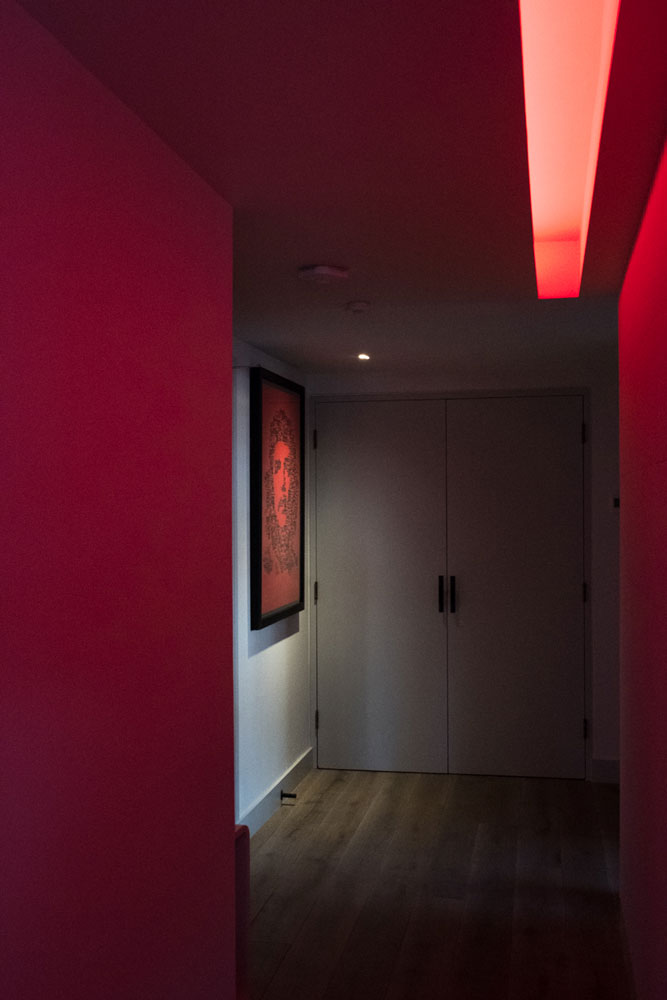 YOU'VE GOT MAIL.
The clients wanted a state of the art colour lighting scheme with simple to use controls to provide endless fun and mood settings for the home when relaxing and partying. They also wanted clever features such as when the client came home, if they had received mail that day, the hallway LED strip tape would turn red whereas if they had not, it would turn white.
COLOUR.
The client was originally limited in the approach to the lighting scheme due to the building being an old, solid concrete warehouse conversion. We cleverly designed shadow gaps in the ceiling spaces to provide a colour changing light scheme throughout the home to bring out the various colours and textures already featured by way of furnishings.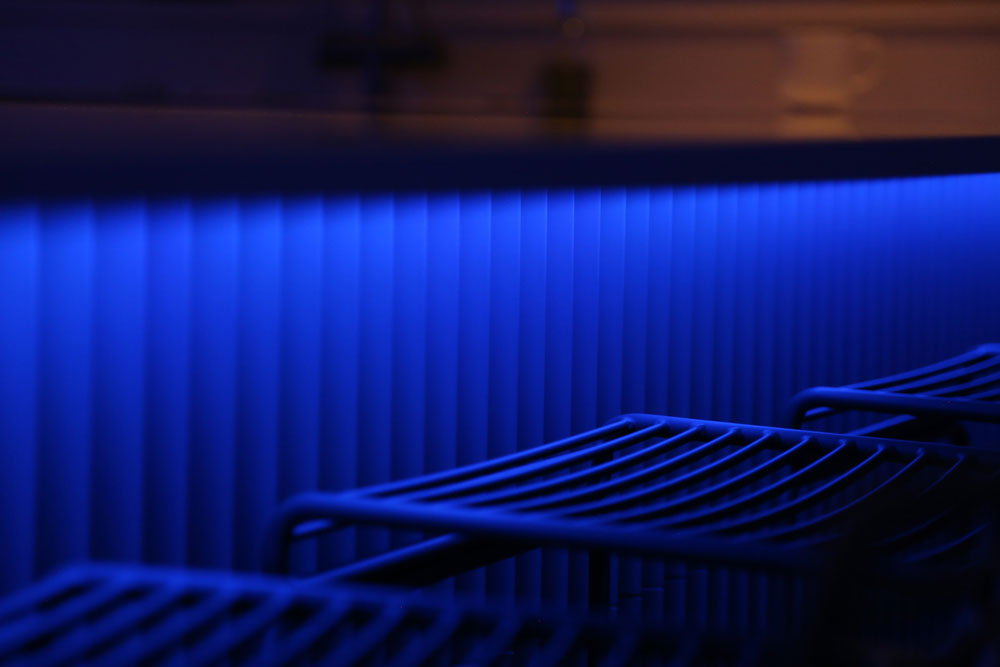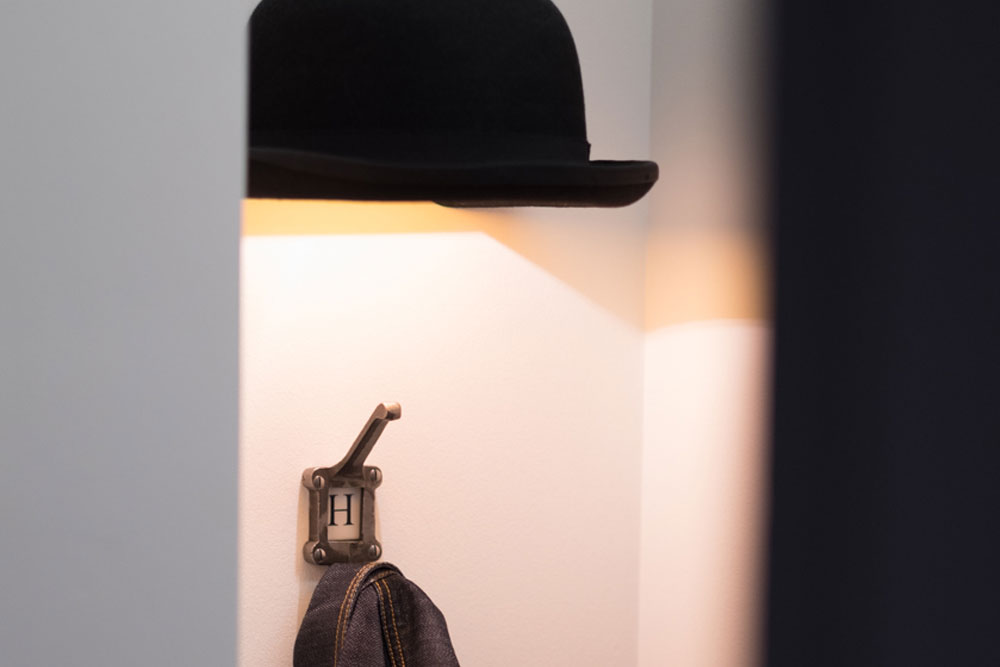 FEATURE LIGHT.
This feature light in the master bedroom has a five minute fade time allowing the client to ease into good nights sleep. It links also to the smart blinds that were installed in the property by means of the Lutron lighting system
WHAT'S YOUR MOOD?
Let us tailor your home to you …